Best Racing Systems - Professional Race Timers
Our Hearts go out to the Victims of the Boston Marathon - we are deeply sadden by what has happened.
Latest News:
03-23-2013 - more and more runners are getting excited at BEST Racing mobile app. Click here to view a video from a runner at the Mama Mare 5K.
03-17-2013 - piloted with RunSignUp to race day on-line registration kiosk at the Princeton 5K . Runners registered on-line right at the race on race day. All info download directed into our computers at the finish line from the cloud. This allow us to handle larger registration, have no race day entries errors because results are loaded directly into computers from cloud and allows runners to use their credit cards on race day. Click here for a video
Exciting news - BEST Racing has gone mobile -
it now has its own customized web app that runs on your iphone, ipad, android and many mobile devices.

Some outstanding features include:

- instance results ( run race, cross finish line, get water, get your smart phone, type in your bib #, and find out how you did. No need to huddle around screens or printed results.

- email your results ( let your friends know how much better you did then they did)

- find out about upcoming races from the training room (even email info to friends to get them to race with you )

- get results from as far back as 15 years.

- be a race announcer from anywhere on the course

What users are saying:

- '. . . this is sooo cool . . .'

- '. . . knew my husband just finished while I was waiting for him in our car . . .'

- '. . . wow - this is so useful - got my team times results on my phone as the runners crossed the finish line so we could discuss training on the bus ride home after race . . .'

- ' . . . last minute was looking for a 5K to run - found it so easy with BEST Racing Mobile app . . '
01-01-2012 - Exciting new features added to mobile app - such as directions to race right from where your phone is, top m/f plus age group results results instantly, age grading tool, race announcer feature with quick filter
09-08-11 email race info option added to mobile app.
07-17-11 at the Miles for Moms 5K in Central Park, NYC, BEST Racing Systems uses its Instant Results feature of its Mobile (iPhone, etc ) app so runners can see their results on their mobile devices right after the cross the finish line. Click here to watch video .
07-14-11 BEST Racing uses B-Tags to time over 4500 runners - see video click here.
03-26-11 BEST Racing uses B-Tags disposable chips to help provide results times to over 950 participants of the
successful 1st Year De-Feet Cancer 5K - click here to see web news article from the Daily Record

07-16-10 BEST Racing Systems time race with new B-Tags (fits on bib) with tremendous success.
Click here to see Verizon Wireless Classic with over 4000 runners.
BEST Racing uses ChronoTrack D-Tags and B-Tags rfid timing chips.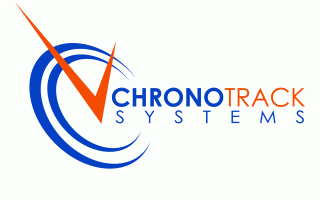 Best Racing was one of the first companies to time races using disposable chips when it started timing races with disposable chips in January of 2005. Keeping up with the latest and best technology in race timing, BEST Racing is now using the revolutionary ChronoTrack D-Tags and B-Tags. The D-tag is easy to attach your shoe and is far lighter and less intrusive than other timing tags and chips. Once the D-tag is attached to your shoe, you will quickly forget that it is even there! These chips are the same chips used in the 2009 New York City Marathon. The B-Tag stays on the Bib. BEST Racing is a certified ChronoTrack Timer.
BEST Racing Systems company is based in central New Jersey based and provides complete race registration, computerized scoring, race timing, finish line and event management for small to large road races. We can even build you a race web site if needed.
We use the latest technologies (Intel Based Laptops / Laser Printers), customize software (developed by BEST themselves), advanced Laser Bar Code Readers, Electronic Timing Devices (to electronically record runner place and time) or chip timing, to provide quick and accurate race scoring. Finish time, pace per mile, overall and age group place are quickly available for each runner after they cross the finish line. Also, BEST's Awards Report makes it extremely easy for the Race Directors to hand out awards quickly and accurately (no more spending what seems like hours trying to figure out who gets what). Just as easily, race results can be provided to local newspapers via the web or email.

For over 12 years, BEST has done almost every type of road race from 1 Mile Fun Runs, to 5Ks, to Marathons, Biathlons, and Triathlons, to ocean swims, to some very unique races, and has a large variety of services to choose from to best suit your race needs.
Most important, we understand in this economy how important it is for you to get the base value for your money. We will not surprise you with any hidden fees and in most cases you do not pay us anything until after your event.
---
For more information about BEST Racing Systems, please send an email to bill@bestrace.com

Copyright © 1996 - 2010
Last Updated: December 31, 2009